By quepasamundo | juliol 26, 2012 - 10:00 am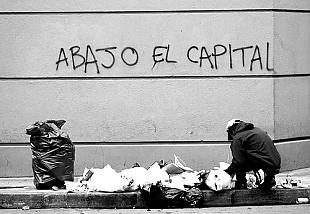 Comunicado ante el desalojo de Barrilonea de la Asamblea Vivienda Barrilonia.
Actualización de la situación de Amadeu Casellas.
El Govern catalán ha recortado un 25 % en prevención de incendios este 2012.
Divagando sobre el rumbo de la política del PP y sus relaciones con los entes macroeconómicos/políticos externos.
Cinco perlas para la historia de Cristóbal Montoro.
Entre 17 y 26 billones de euros están ocultos en paraísos fiscales.
Fernández Díaz cobra 1.800€ al mes para alojamiento pero vive en la sede de Interior.
Gobierno del PP en Madrid plantea que la educación deje de ser gratuita.
Áudio de un compañero detenido y agredido por la policía por lanzar 2 huevos a la sede del PP de Barcelona.
Represión contra el pueblo mapuche.
Torturas en Argentina.
Podcast: Play in new window | Download
This entry was posted on dijous, juliol 26th, 2012 at 10:00 and is filed under programas. You can follow any responses to this entry through the RSS 2.0 feed. You can leave a response, or trackback from your own site.