By quepasamundo | juliol 28, 2017 - 12:36 pm
Esta semana en la primera parte del programa recibimos como invitado al comapñero Karim, en representación de la comisión de apoyo a El Rif, para comentar las protestas y denunciar la represión, que se están produciendo en esa región en el norte de Marruecos.
En la segunda parte del programa, intervienen un grupo de compañeros Saharahuis de Barcelona,  tras asistir a una manifestación, en reclamo de la liberación de todos los presos saharahuis, se incorporan a la tertulia, para comentar y denunciar la situación del pueblo saharahui.
En la recta final del programa, se produce una muy interesante interacción, entre el compañero Karim y los compañeros saharahuis, en la cual las dos partes valoran positivamente ambas luchas con sus diferencias y paralelismos y con un enemigo en común, al dictadura del gobierno marroquí, encabezada por el rey Mohamed VI.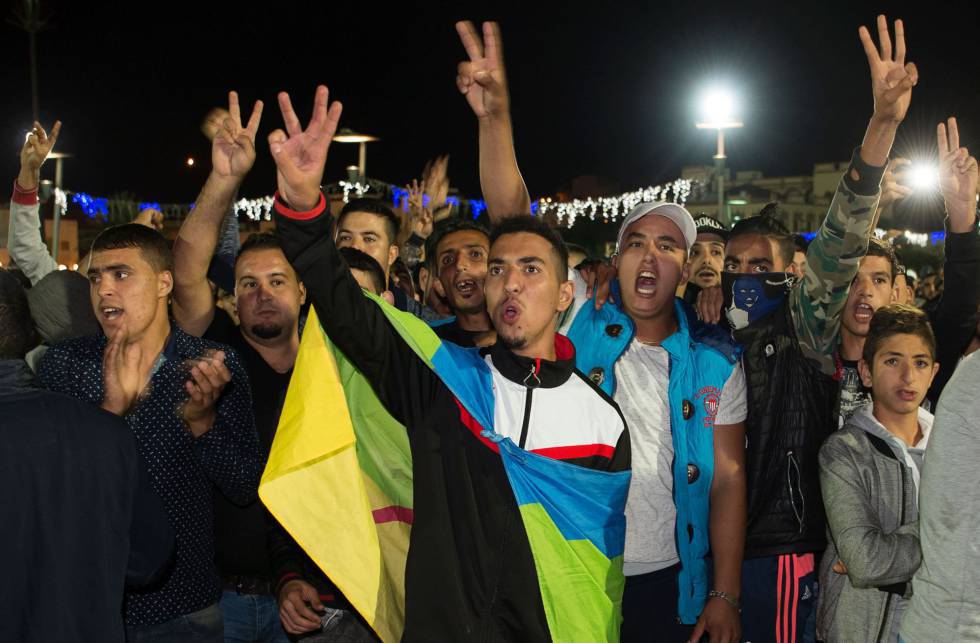 Podcast: Play in new window | Download
This entry was posted on divendres, juliol 28th, 2017 at 12:36 and is filed under General. You can follow any responses to this entry through the RSS 2.0 feed. You can leave a response, or trackback from your own site.