By quepasamundo | juny 14, 2012 - 9:57 am
POR PROBLEMAS TÉCNICOS EL PROGRAMA REALIZADO EL 13/06/2012, EN LOS ESTUDIOS DE CONTRABANDA FM, NO PUDO SER GRABADO.
ASÍ QUE ESTA SEMANA NO HAY PODCAST SONORO.
LES DEJAMOS CON AGENDA SEMANAL, SALUD Y CONTRABANDA!!!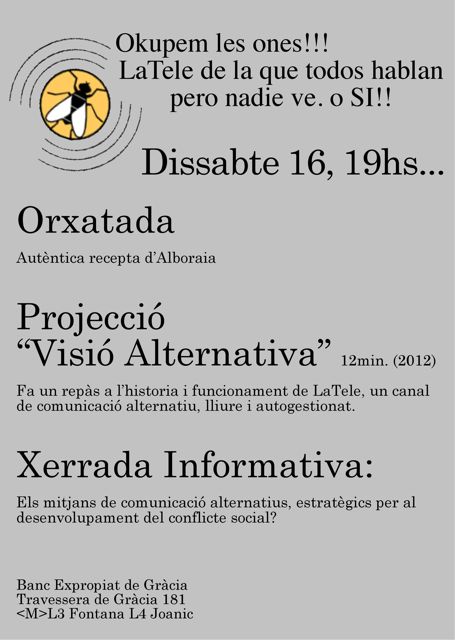 This entry was posted on Dijous, juny 14th, 2012 at 9:57 and is filed under agenda. You can follow any responses to this entry through the RSS 2.0 feed. You can leave a response, or trackback from your own site.